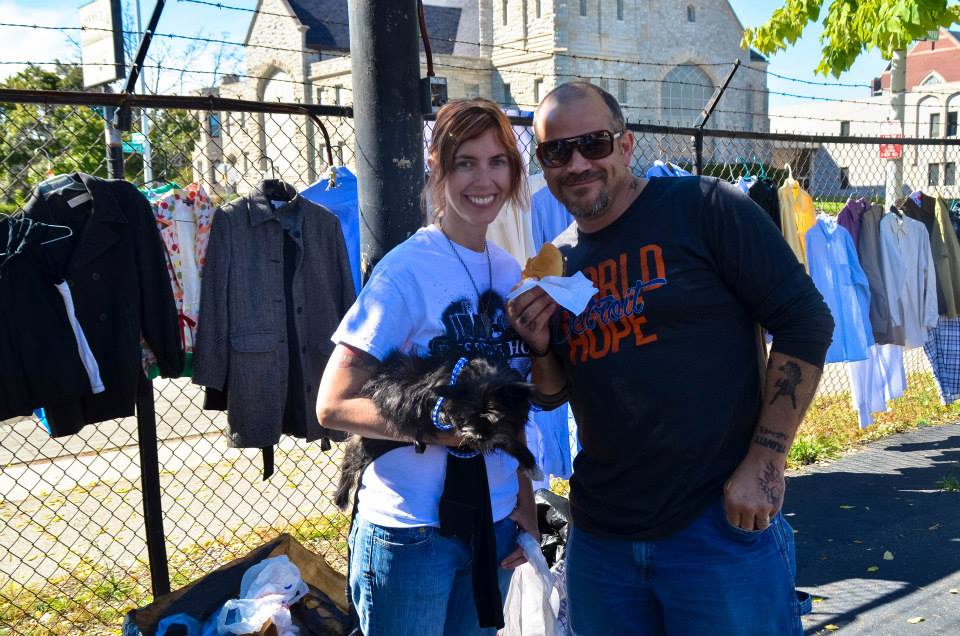 Who is Kevin Bloss?
I gave my life to Jesus as recently as January 2013, so you could say that my walk with Christ still has that "new car smell!" Prior to that, my life was consumed with drugs and sexual impurity which had been slowly destroying me over the last twenty [plus] years. Since that time, Jesus has healed a broken marriage, healed a broken man and has showered me with so many other blessings. My wife, Laura, and I have been married for nine years and we have three wonderful girls…dogs I mean. Laura and I are so blessed to be able to work together and fulfill our dream of owning a dog day care for the last ten years. We truly believe that The Lord has given us this business to steward and we try to be a positive, Christ following, influence in the lives of our employees and customers.
Do you have a verse that is significant for this point in your life? Why is it significant?
Currently I am digging into Psalm 89:14 which is "Righteousness and justice are the foundation of your throne; love and faithfulness go before you." I have been spending a lot of time trying to understand God's heart. He gets a bad rap [often] as being this vindictive God from the old testament and I think Psalm 89:14 really speaks to the contrary of what unbelievers [even believers] actually think. Yes, He does adhere to righteousness and justice because He must. That means to me He will have to discipline His children but there is always a greater purpose involved. No matter how much punishment God doles out, His true desire is to shower us with love and faithfulness.
Why World Hope? How did you get involved?
World Hope was my first experience with of any type of mission trip. Laura and I first came across World Hope while on the KLOVE cruise. World Hope was really focusing on Detroit at the time and we felt compelled to give a little money. A few months later after going back to World Hope's website, I got a better understanding of the mission of this awesome organization and what they are doing both abroad and domestically.
What is your experience with Missions?
I (we) had no previous mission experience and the Detroit trips really worked well for us in this stage of our lives. With owning a business, it was important for my wife and me to stay close (domestically) but still get the flavor of what a mission trip might entail. Needless to say the experience was fantastic and we were back a few months later. It was amazing to be part of God's plan for Detroit.
What unique quality did you bring to your trip? Or what did you hope to bring?
I truly enjoy being a servant of The Lord and [my hope] was that my willingness to just serve and do whatever was asked/needed would be beneficial to the team. Serving is a great means of worship for me and this trip filled me up to the brim!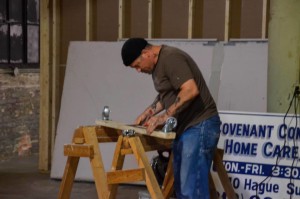 What has been your most meaningful moment on a mission's trip or with World Hope in general?
I don't think a specific moment comes to mind when I look back and [fondly] recall my two experiences in Detroit. Mostly I look back and think about the people; the friends I have made at World Hope, the friends at the Detroit Hope Center as well as the people I had the pleasure of serving with from across the country.
Aside from the amazing people, it's been awesome to see the Hope Center transform from a dirty old vacant factory to an amazing place of worship and a pillar in the community. God can do amazing things with willing ordinary people!
How did your ideas of what a missions trip would be like differ from the reality of going on one?
I suppose I assumed a mission trip meant living in the conditions of the people you are serving. Which I think is a valuable component to a trip and would seem to have a greater impact on the missionary himself/herself. However, the Detroit missions did not involve sleeping and eating in some remote village or bathing in a river; we stayed at a Double Tree hotel and got warm cookies when we checked in. AWESOME! Seriously though, the accommodations don't make the mission trip, God's people do. So even though we had a nice pillow to lay our head at night, I still felt like I was part of God's greater plans for Detroit. We made a difference in a community that is suffering and in need of help.
Describe a memorable relationship formed on a trip or with World Hope.
I had the privilege of meeting this guy name Kyler during my first mission trip in Detroit. Kyler was [at first] just some "dude" that traveled from California to Detroit looking to serve The Lord in any capacity. He wasn't involved with World Hope in any official capacity, yet somehow The Lord led him to the Hope Center every day on his bike. It was so cool to see God use this guy to serve the Hope Center and serve others. Kyler was so humble and generous with his time and efforts and in general an amazing guy who was fun to be around and loved Jesus. He immediately became a part of World Hope as well as the local Hope Church family. He was definitely a special guy and it was a pleasure to serve with him.
What are your next steps? How has your life changed since traveling with World Hope?
My wife and I hope our next steps include a World Hope mission's trip to Kenya in the next year or so…June 2017? Currently, Laura and I are supporting missionaries in our local church and have come to realize that we can still be part of God's great missionary plans through our prayers and financial contributions; we don't have to be the one's traveling overseas. World Hope believes in the power to "pray, give or go" and we can definitely resonate with that mission statement. Thank you World Hope!