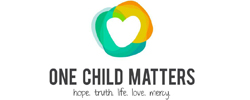 One Child Matters is a child sponsorship organization helping to meet the physical and spiritual needs of children in poverty-stricken areas of the world. Through our ministry programs, children receive food, education, medical aid and hope in Jesus Christ. One Child Matters, formerly Mission of Mercy, has been working at the Hope Center in Kenya for years and is an integral part of our success.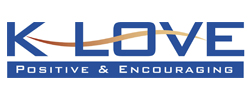 World Hope has a key partner in the Revival of Detroit: K-LOVE. At the heart of this revival will be K-LOVE, a network of contemporary Christian radio stations whose goal is to spread the gospel both at home and around the world. Our partnership with K-LOVE reflects our common belief that Detroit is in great need, and we are responsible for reaching them.

Feed the Hunger is an evangelical missions organization that connects followers of Christ with strategic leaders overseas to help fulfill the Great Commission. 
Feed the Hunger partners with us in Kenya. Many at-risk children in under-developed countries have three types of hunger: spiritual, physical, and educational. World Hope is proud to be a partner with Feed the Hunger in meeting these needs and reaching these children for Christ.

PCC is a Christian-owned vacation provider that has sponsored World Hope on several of their cruises and has been directly responsible for raising funds that have helped us build our ministry presence in Haiti and Kenya. Through Premier's faithful support, our new Hope Academy Senior School, at the Hope Center in Kenya, was completed and ministers to hundreds of children each year. Visit PCC for more information on exciting vacations that honor the Lord.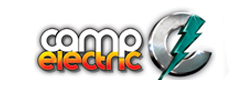 Camp Electric brings together Christian musicians and teaches students band dynamics, the art of leading worship, and performance skills that are truly invaluable. The students are able to do this while interacting with and learning from their favorite Christian artists. Camp Electric has sponsored World Hope through their Strings of Hope campaign to raise thousands of dollars to give teens, just like themselves, the Hope of Jesus Christ and the hope for a better tomorrow.

Vapor establishes self-sustaining centers for humanitarian aid and disciple making in third-world environments. Several years ago, Micah McElveen came to work at the Hope Center in Kenya and founded the first of his Vapor Centers. He now runs a thriving sports ministry program at the Hope Center in Kenya and is a key partner with us in reaching those in the Kawangware Slum.

Launchbay Creative is a handpicked group of designers and creative minds who recently partnered with us to revamp our website and branding! We look forward to continue our branding and campaign designing with this team.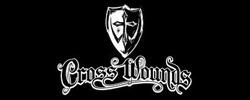 Cross Wounds is a clothing company on a mission. Their purpose is to help stop the growing problem of world hunger. They believe that with God's help and a little help from you, their mission will make a difference in hundreds of precious lives around the world. Cross Wounds has committed to working with World Hope to help solve this problem around the world and here at home.