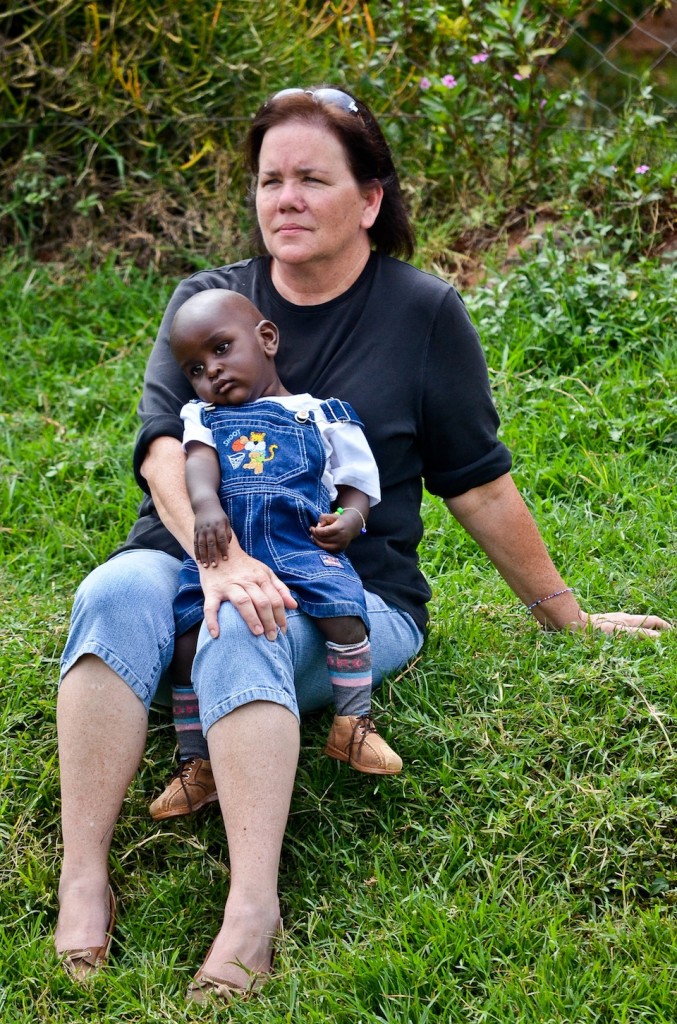 If the Lord called you, would you go? If He asked you to step out of your comfort zone, travelwith people you have never met, and leave everything familiar behind in order to bring hope to thehopeless, how would you respond? In the heart of Mrs. Suanne Salley, there was a resounding, "YesLord, send me!" We at World Hope were blessed to have had Suanne, along with her daughter Jessica,as a part of the missions team this summer on our latest trip to Hope Center Kenya.
Suanne grew up in church and always had a background in faith, but a series of difficult times in her life led her to ask tough questions such as, "Where is God?" She recalled those times in her lifeand explained that there was never a point at which she didn't believe in and love the Lord. However,she did experience a time in which she ran from God and church. The Lord's hand was still over her lifeand led her to a place where she became involved in church once again and began to grow spirituallyas never before. She says that she grew closest to the Lord when she realized that her relationship withHim was a personal one that was hers alone, not something that could be given to her by a church. Herfaith has flourished and become an essential part of who she is. She explains it this way, "I try to be alight. I want people to know Jesus Christ is my Savior just by how I live my life."
Suanne is now a pastor's assistant at The Refuge Church in Memphis, Tennessee and assists withthe many ministries of Pastor John Nix that include Vertical Purpose and Camp Electric. It is at CampElectric that a World Hope representative first met Pastor Nix. World Hope then had the opportunity toshare our heart and mission with The Refuge Church. Suanne Salley heard our vision and felt the Lordmaking our calling hers as well. She knew she was being led to go to Africa and began this journeytrusting the Lord's direction. Her daughter Jessica has also had a heart for Africa and desire to travelthere since the age of seven. Together, they began to prepare for the first missions trip either of themhad been on. After hearing her journey of faith, we wondered when missions became a part of herheart. She simply responded, "I have always recognized there is someone needier than I." This thoughtwould prove to be more of a reality once she saw the work the Lord is doing in Kenya.
The light that Suanne desires to be was clearly evident to us as soon as we met her in theairport. Throughout this summer trip, Suanne was an encouragement to the team, a prayer warrior forthe cause, and an invaluable asset to the work being done. She says that she felt overwhelminglyhonored that the Lord would choose her to be a part of this trip. Suanne's heart was touched andforever changed by what she saw and experienced while in Kenya. A financial supporter long before shetravelled with us, Suanne explains that her contribution used to simply be numbers that she pluggedinto the budget at the end of each month. Suanne says that will never be true again. She is now theloving sponsor of two very special girls at Hope Academy, with whom a special and lasting bond wasformed. Those numbers now mean hope and an education for Michelle and Peninah. That is not theonly change that took place in Suanne's life. She says she is determined to pray differently and speaklouder than ever before. She, along with many from the team, left a piece of her heart in Kenya, butcame away with a new perspective on things such as joy and contentment.
A few months ago, most of the World Hope staff had never had the opportunity to meet Suanne, but she came along with us this past June to bringing hope to the people of Kawangware. As a result, she was changed and found even more ways to partner with us. She offers this thought to others who may consider taking the same journey that changed her life forever, "If you are ready to really trustGod. If you are ready to change your life and the lives of the people you will meet, there is no betterorganization than World Hope to do it with. The people at World Hope love God, love people, and arereal people like me and you." We are grateful that Suanne Salley answered the Lord's call not only topray, and not only to give, but also to go. It is through people like Suanne who are willing to follow theLord and accept the challenge of "PRAY-GIVE-GO" that the mission of World Hope is accomplished.