Take a minute to get to know Boom Wilson from the K-Love Hope Center in Detroit!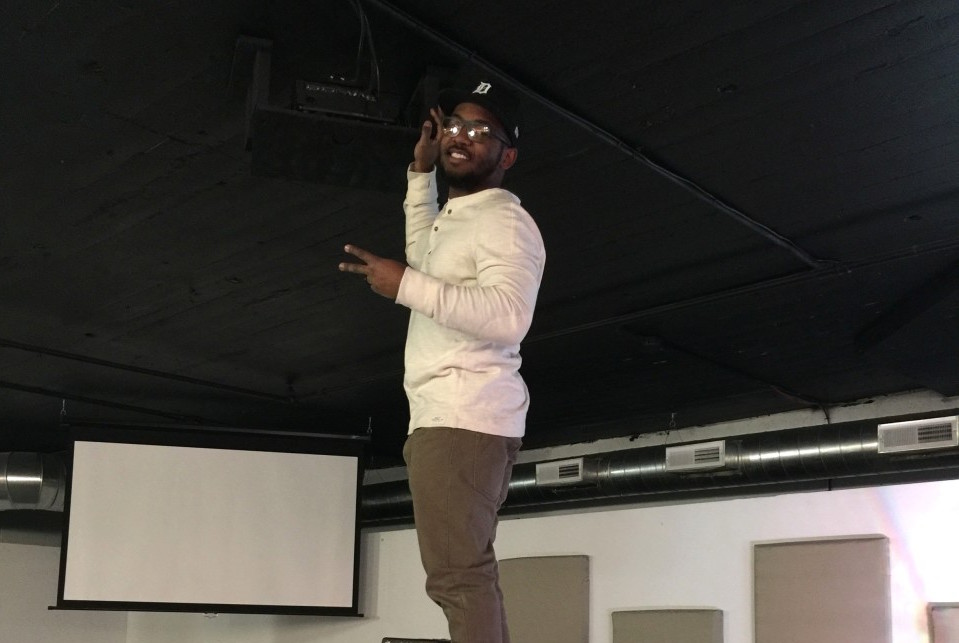 What's your position with World Hope? 
I'm the Student Pastor
What's the name of the youth group & what made you choose the name?
Our youth group's name is "Detox." Our slogan is "Toxic Cleanse Pure – Black Red White – Hate Love Cured – Death Blood Life… Detox." We believe that we are imperfect and full of sin, which is "Toxic." We know that we're in need of a Savior in order to "Cleanse" us. With accepting Jesus into our life we can be made "Pure."
How great is it having your wife lead you into worship every Sunday?
It's pretty cool to say the least. No matter how many times I hear her sing it never gets dull.
One word that describes The K-Love Hope Center (excluding the word Hope 

)
Amazing
Real question, are the Tigers on their way to the World Series this season?
Uh no. I'm a honest tigers fan. We're at least 1-2 years out. The roster is pretty good on paper just like we have been for the past 10 years lol.
What's your favorite sports team in Detroit history?
I'm a baseball fan to the core, so after the Tigers I would say the Pistons of the early 2000's.
Who gave you the name Boom and, well, why the name Boom?
The first time that my granddad met me I was a hefty 8 month old baby. He said that I looked like a "Boom" and it has stuck ever since.
We all know you're a man of style, what's your favorite season to dress for?
It's a tie between fall and winter. The cold weather simply gives you more garments to work with and thats always a good thing, right?
2016 is still just getting started, what's next for the K-Love Hope Center?
This year has been and will continue to be an amazing. Our interaction with the community we are so excited to be a part of, is always on the forefront. We're excited to build more relationships and be as effective as possible in loving whoever we come in contact with!!!