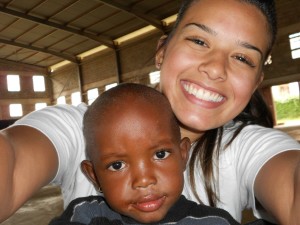 Who is Ama Moya?
I am 23 years' old. Born and raised in Orlando, Fl. I am currently finishing my last year of college at the University of Central Florida. I currently work in the office at Orlando Christian Prep. I would describe my personality as very outgoing and social. I love to have fun, laugh as much as I can and be surrounded by people who are full of life. When I am not working or doing homework you will find me with friends or family. I love my family and would do anything for them!
Do you have a verse that is significant for this point in your life? Why is it significant?
"Do not be anxious about anything, but in every situation, by prayer and petition, with thanksgiving, present your requests to God. And the peace of God, which transcends all understanding, will guard your hearts and your minds in Christ Jesus." –Philippians 4:6-7
What makes this verse even more special to me is when I think about who wrote it and when he did. Paul wrote this verse while in jail and being persecuted for preaching Jesus's name. If Paul isn't anxious at life while he is in jail why should I be anxious about life when I am not sure what life has in store for me. I have found myself in these last several months more anxious than I should be. I am reminded that if we give God our worries through prayer, we will be given peace.
Why World Hope? How did you get involved?
In 7th grade I started school at Orlando Christian Prep and that's when I first heard of World Hope. I would hear the amazing stories and always hoped one day I would be able to experience a mission trip. Ever since I have volunteered and helped in any way that I can. I love World Hope and I love to see what this organization does to bring HOPE to the hopeless.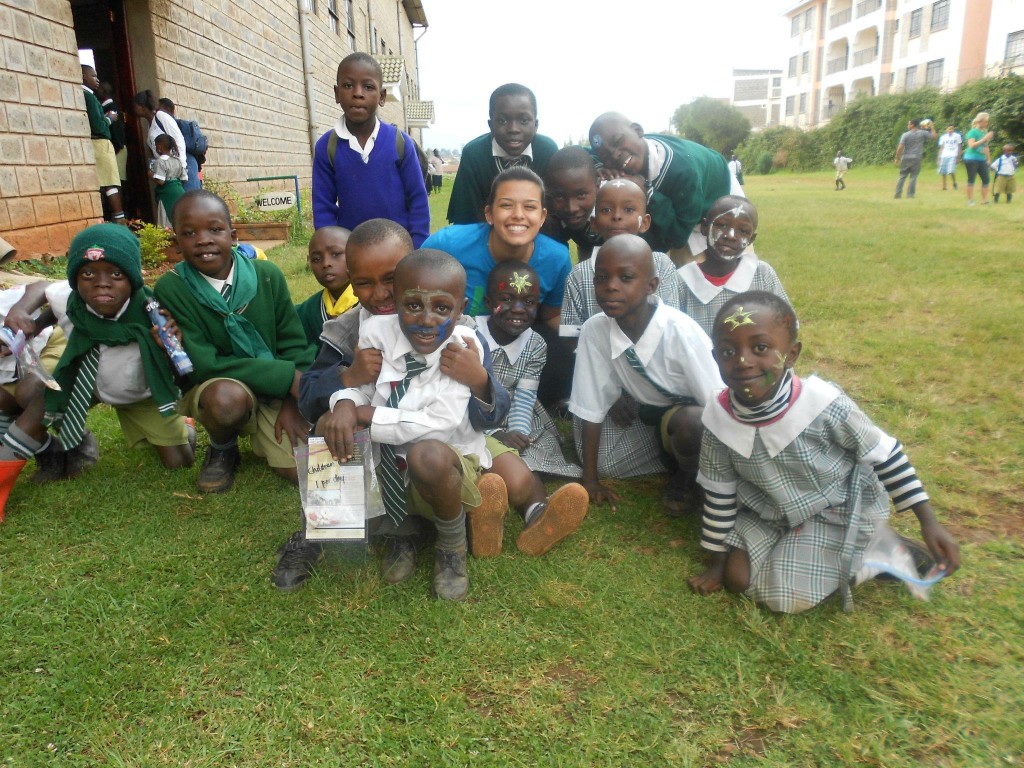 What is your experience with Missions?
-In summer 2011 I went on my very first trip with World Hope to Kenya, Africa
-In 2015 I was able to go to Detroit twice with World Hope
What unique quality did you bring to your trip? Or what did you hope to bring?
I believe when going on a mission trip you need to go with a heart that is willing to serve and with a positive attitude. That's exactly what I have done on the trips that I have been on. I try to always help as much as I can and to bring a little bit of fun and happiness with whatever I am doing.
What has been your most meaningful moment on a missions trip or with World Hope in general?
Every trip there as always been a moment that is my favorite. In particular, my all time favorite has been my trip to Kenya, Africa. I met so many loving, caring, and sweet people. I got to meet this little boy named Reagan my second day there. I remember he came up to me and asked if I could sit with him on the grass just to talk. So I did, and I asked him to tell me a little bit about himself and he went on to tell me his story. As we were finishing he asked me before I left back to the states if I could buy him a Bible. I made sure he had a Bible in his hand before I left. I was able to highlight some of my favorite verses. This will forever be my favorite moment. As, a kid his age and with all the things he could have asked for. He asked for one simple gift that would change his life forever.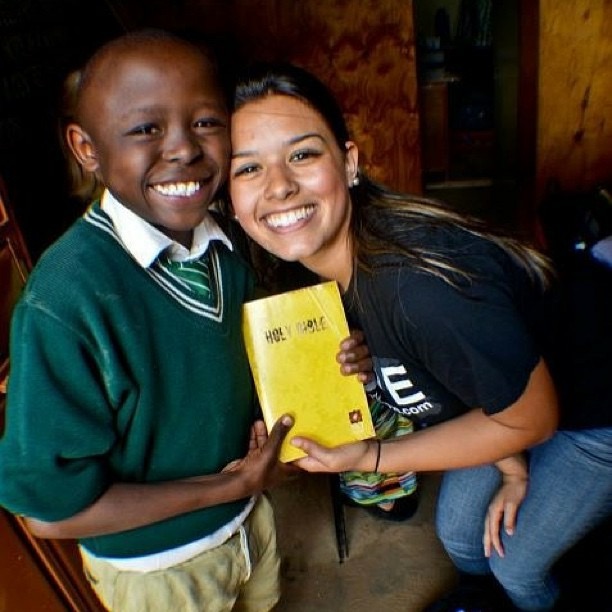 How did your ideas of what a mission's trip would be like differ from the reality of going on one?
All the stories and pictures I had seen made everything so real for me. For me, a mission's trip is sharing about Jesus, helping and serving. In reality it is SO much more than that. It is a time where you have the opportunity to make a little difference, bring a smile to someone who has lost their hope, growing in your own personal relationship with the Lord, and gaining a fresh new perspective.
Describe a memorable relationship formed on a trip or with World Hope.
I have been able to form sweet relationships with people from Kenya and Detroit. Everyone that I have meet shares a special place in my heart in which I pray consistently for. In Kenya, I meet so many lovely people in which I still keep in contact with until this day. In Detroit, I was able to meet the awesome Hope staff and always meet friends that I will always remember dearly.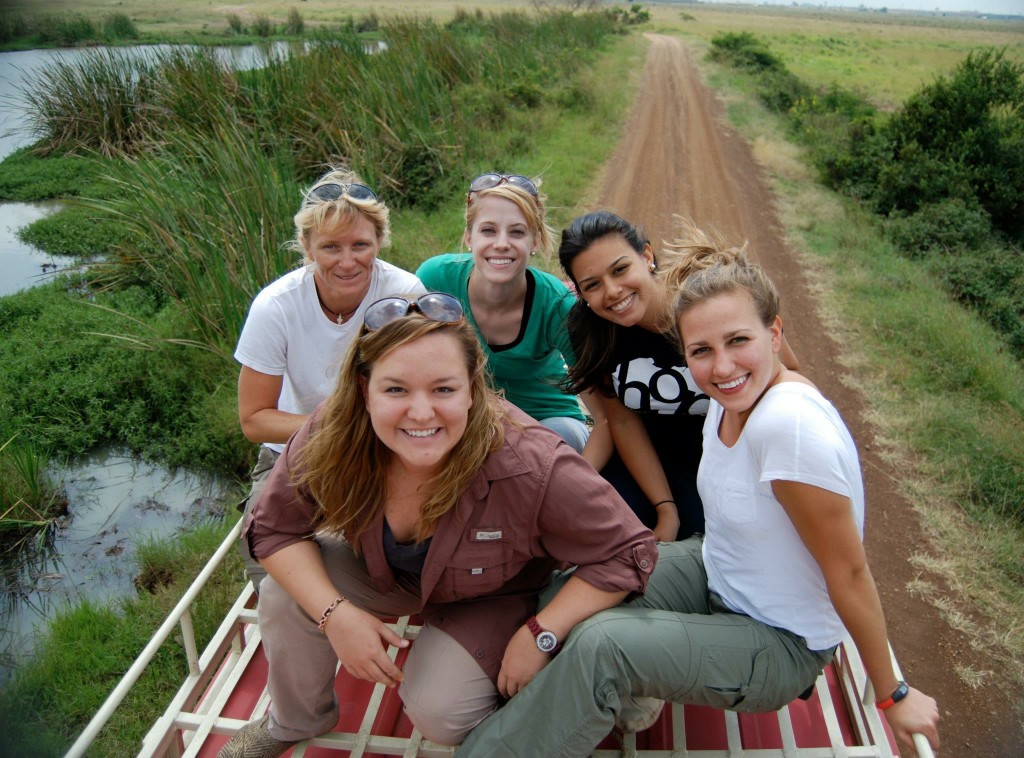 What are your next steps? How has your life changed since traveling with World Hope?
Being able to travel with World Hope I have gained such a new perspective of the world. I reflect with my own life and realize the people from Kenya and Detroit may not have everything or have the ideal life they want, but are so full of joy, happiness, and love for the little that they have. I am truly blessed and every time I get the chance to travel I am reminded that it is my job to share the love of Jesus to those who do not know him. I plan on attending more trips in the near future.